ONLINE FESTIVAL: 10-15 OCTOBER 2021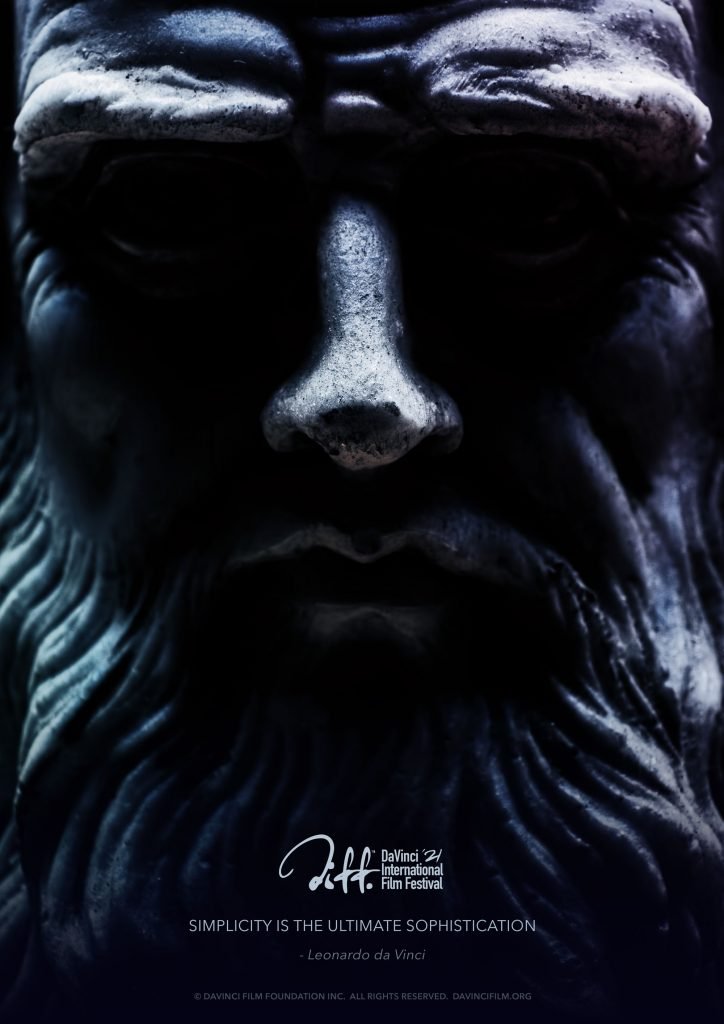 DaVinci International Film Festival (DIFF) is an organization devoted to independent film, documentary, and screenwriting from around the world.  We advance the careers of filmmakers and Creatives through our award-winning platform, networking, and strategic international partnerships.  DIFF accepts a wide range of entertainment properties (Categories) through our Programs (Film Festival, STORYLINE℠, DIFFdocs, and DaVinci Film Institute) to honor the independent filmmaking community worldwide.  Categories include long and short format narrative, animation, documentary, music video, and screenwriting.
DIFF operates as a quarterly festival, qualifying finalists and winners in feature, short, documentary, and screenwriting.  Winners in these categories are honored with our Vitruvian Award™ and go on to screen at a live showcase event for their shot at the festival's most coveted award—The Leo.  Please visit our FAQ section for answers to our more popular questions.

QUARTERLY SELECTIONS & VITRUVIAN WINNERS
Each quarter, DIFF's Jury and Board of Directors qualify Finalists in feature, short, documentary, animation, and screenwriting.  These finalists are then notified via FilmFreeway of their nomination as well as published on the DIFF website. Vitruvian Award™ winners† for each quarter will be announced in September 2021, and go on to screen at our live showcase event in Los Angeles, CA.
For submission dates, please visit our film festival partner, FilmFreeway.  Format questions? info@davincifilm.org
† Considered "Official Selection" in traditional festival nomenclature.
IMPORTANT:  DIFF OFFERS ENTRY WAIVERS ON A CASE BY CASE BASIS.  For submission discounts and promos, follow us on our social networks.
IN COMPETITION (LEO AWARD)
Sponsors Award/Swag Package
Digital Awards Package (Certificate & Laurel)
DaVinci Vacations
Animation
Short Screenplay
COVIDaVINCI (Audience Award Only)
Honorable Mention
"Official Selections" are recognized as Vitruvian Award™ winners at DIFF and are invited to screen at the festival's live event showcase and remain in competition for DaVinci's Leo Award.
Please visit FilmFreeway for a full list of rules & regulations.
By submitting your project you agree and allow the DaVinci International Film Festival (DIFF) to showcase, publish, screen, tease, or otherwise promote the submitted project (Finalist or Vitruvian Award™ winners) and are obligated to your commitment* for the live event.
Questions about other DIFF programs?  Please visit their respective websites or contacts us at info@davincifilm.org.  Thank you.
* Due to our format, we ask that our Vitruvian Award-winning filmmakers make every effort to attend the festival, however, if it is not possible, DIFF will still require filmmaker(s) to provide film file/s as well as print materials for showcase and Program.  Please contact us with any questions.  
SUBMIT THROUGH OUR FESTIVAL PARTNER BELOW
DaVinci Film Festival proudly accepts entries through our film festival partner, FilmFreeway which offers free HD online screeners, unlimited video storage, digital press kits, and more. Submit with confidence by clicking a logo below.