The Creativity Conference
Making Your First Feature Film
DaVinci International Film Festival, in partnership with The Creativity Conference and supported by InPursuit, will present a special series of talks followed by a panel of industry luminaries exploring the unique challenges and opportunities that lie ahead for first time filmmakers. The panel will be chaired by Creativity Conference Founder and DIFF Board of Directors Member, Maxim Jago.
Whether it's finding that powerful story that demands to be told, connecting with and inspiring the right team, or following through with the blood, sweat, and tears you'll inevitably invest in bringing your first feature film to the world, you find impactful insights and wisdom from our highly experienced speakers.
Perhaps you're planning a major action sequence or diving deep into shadow work and the universal emotional stakes that capture the hearts of audiences. For first time filmmakers, it can be difficult to know the pitfalls when pushing hard to share an important story with the world.
Our speakers will give you a head start with practical, actionable, specific advice on the most important step: The next one!
Speakers include:
Glenn Gainor – Amazon Studios
Steven Adams – Buffalo 8
Elizabeth Blake-Thomas & Isabella Blake-Thomas – Mother & Daughter Entertainment
Josh Harris – Film Hedge
Melanie Hicks – inPursuit
Kwasi Asari – Fast Company
Jalen James Acosta – World Artists United
MODERATOR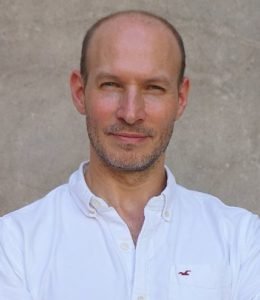 Maxim Jago is a Best-Selling Author, Award-Winning Filmmaker, Founder of The Creativity Conference and The Creative Community, and a Strategic Advisor for a number of organizations around the world on future and emerging technologies.
Jago has directed over thirty short films in addition to the feature length documentary 'Trust Me: Working with Richard Foreman', and the forthcoming supernatural-thriller feature film 'It's Haunted'. His films have won Best Director, Best Actor, and Best Supporting Actor awards. He has guest directed for the Royal Academy of Dramatic Art in London, the Director's Guild of Great Britain, and the Pit-Bull Snyder Casting and Actors Studio in Hollywood.
A regular keynote speaker at conferences around the world, Maxim offers an optimistic-realist perspective on the future and our creation of it.  More at www.maximjago.com