DIFF Welcomes Hollywood North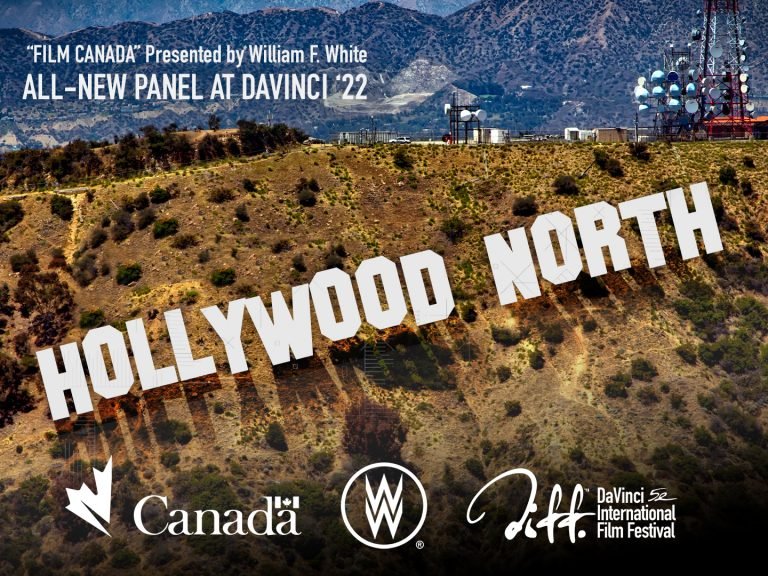 DaVinci International Film Festival welcomes an esteemed team of Entertainment Industry Executives and Producers from Canada to discuss the opportunities of filming in Hollywood North.  Join us to learn more, mix and mingle with Executives and get a foothold in Canadian film production.
Film or video production tax credits (CPTC)
Production, co-production, and equipment resources (WFW)
Location, location, location
AT A GLANCE:
Canada remains a top international filming location, with Toronto, Vancouver and Montreal as the main production hubs rivalling the likes of New York, Atlanta and Los Angeles. Generous provincial filming incentives are a key element of Canada's overall success, as are the country's studio facilities and ability to double for US locations.
Vancouver offers easy access to California and has hosted high-profile movies like Deadpool, the hugely successful Fifty Shades of Grey and Fear the Walking Dead just to name a few. Other Canadian productions include Hairspray, Good Will Hunting, Interstellar, Brokeback Mountain, Shazam!, Catch Me If You Can, IT, The Shape of Water, Juno, Titanic, The Incredible Hulk, Chicago, and many others.  British Columbia is also becoming a visual effects hub. Sony Pictures Imageworks now has its HQ in Vancouver.  Vancouver-based BRON Studios has 32 Academy Award® nominations and 6 wins; 17 SAG Award nods and 5 wins, with huge titles including JOKER.
Toronto has world-class facilities including a branch of Pinewood Studios. The eastern province got a boost with Adam Sandler's big-budget adventure Pixels and Guillermo del Toro's Crimson Peak; Montreal has hosted two X-Men sequels.  JOIN US to learn more about Canadian film production!
Moderator:  Ed Brando, Filmmaker
Panellists:
Nikki Brando – Indie Film Producer, "Re: United" Discussing her experiences / opportunities working in film in BC
Hans Dayal – Production Manager, Location manager, D.G.C. member
David Hardy – Vice President, Sustainability and stakeholder affairs, William F. White International Inc.
Greg Jeffs – Client Services Coordinator, Emerging Filmmakers / Digital Content, William F. White International Inc.
Stirling Bancroft – Cinematographer, Discuss his experiences / opportunities working in film in Canada and LA
WILLIAM F. WHITE INTERNATIONAL INC.
We are WILLIAM F. WHITE INTERNATIONAL INC. We rent motion picture equipment and studio properties to producers of all forms of content. For more than 50 years, William F. White International Inc., a Sunbelt Rentals company, has equipped Canada's film and television industry with the most extensive and technologically advanced rental inventory in the country. As Canada's only national equipment provider, we're proud to support productions of all kinds, from tentpole studio feature films to experimental proof-of-concept web shorts and everything in between. We gladly accept the responsibility of helping talent at every stage in their development–and strengthening the fabric of our dynamic industry from coast to coast.