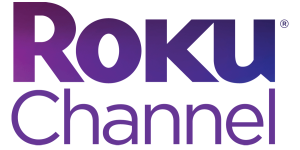 DaVinci International Film Festival and Rockefellas Studio Partner to Offer VOD Distribution for All Submissions
The DaVinci International Film Festival (DIFF) is proud to announce a new partnership with Rockefellas Studio to offer a VOD distribution deal for all DIFF submissions, regardless of whether they receive an Official Selection. This groundbreaking initiative is designed to help independent filmmakers reach a wider audience with their work and build a sustainable career in the film industry.
"Getting your film into a festival is a major achievement and should be celebrated, but it's only the first step." said Chadwick Pelletier, Founder and CEO of DIFF. "The real challenge comes in securing distribution to reach a global audience. That's why we're partnering with Rockefellas Studio to offer a non-exclusive VOD distribution deal. We want to help our filmmakers reach their full potential and share their stories with the world."
The VOD distribution will give DIFF submissions access to the Roku platform, a streaming service with over 70 million subscribers. This is a significant opportunity for independent filmmakers to reach a large and engaged audiences.
"We're excited to partner with DIFF to offer this opportunity to independent filmmakers," said Alex Garcia, Founder of Rockefellas Studio. "We believe that this is a great way to support the community and help them get their work seen by the widest possible audience."
The VOD distribution is just one of the ways DIFF is committed to supporting the independent film community with this partnership. The Roku platform will also include the ability to receive viewership metrics/analytics, merch sales, live stream, and sell/rent movie options.  For those interested in print or digital advertising, DIFF has also secured a deal with AMG Outdoor Advertising Inc., for billboards in Southern California.  Contact us to learn more.
"We're here to help our Creatives succeed," said Pelletier. "It's not a common business model outside of the traditional screening and parties, unfortunately, but we're happy to break the mold, and this distribution deal (TO ALL) is just one of the ways that we're doing that."
If you're an independent filmmaker, we encourage you to submit your film to the DaVinci International Film Festival. This is a unique opportunity to get your film seen by a wider audience and build a sustainable career in the film industry.
Don't miss out on global distribution.  Questions: distro@davincifilm.org